Combined KHA/Vic Huts activity.
From Barbara Seymour:
"Camp was made at Tom Groggin camp site and activities included travelling to a number of Vic Huts and the Geehi Huts. A visit to Jack Riley's hut site was made on Sunday morning and after lunch everyone drove over to Tom Groggin Station where Ken Nankervis spoke to a very captive audience of the days when the Nankervis family owned the Station. Full report and more photos in the next KHA Newsletter."
Barbara also sent in these photos: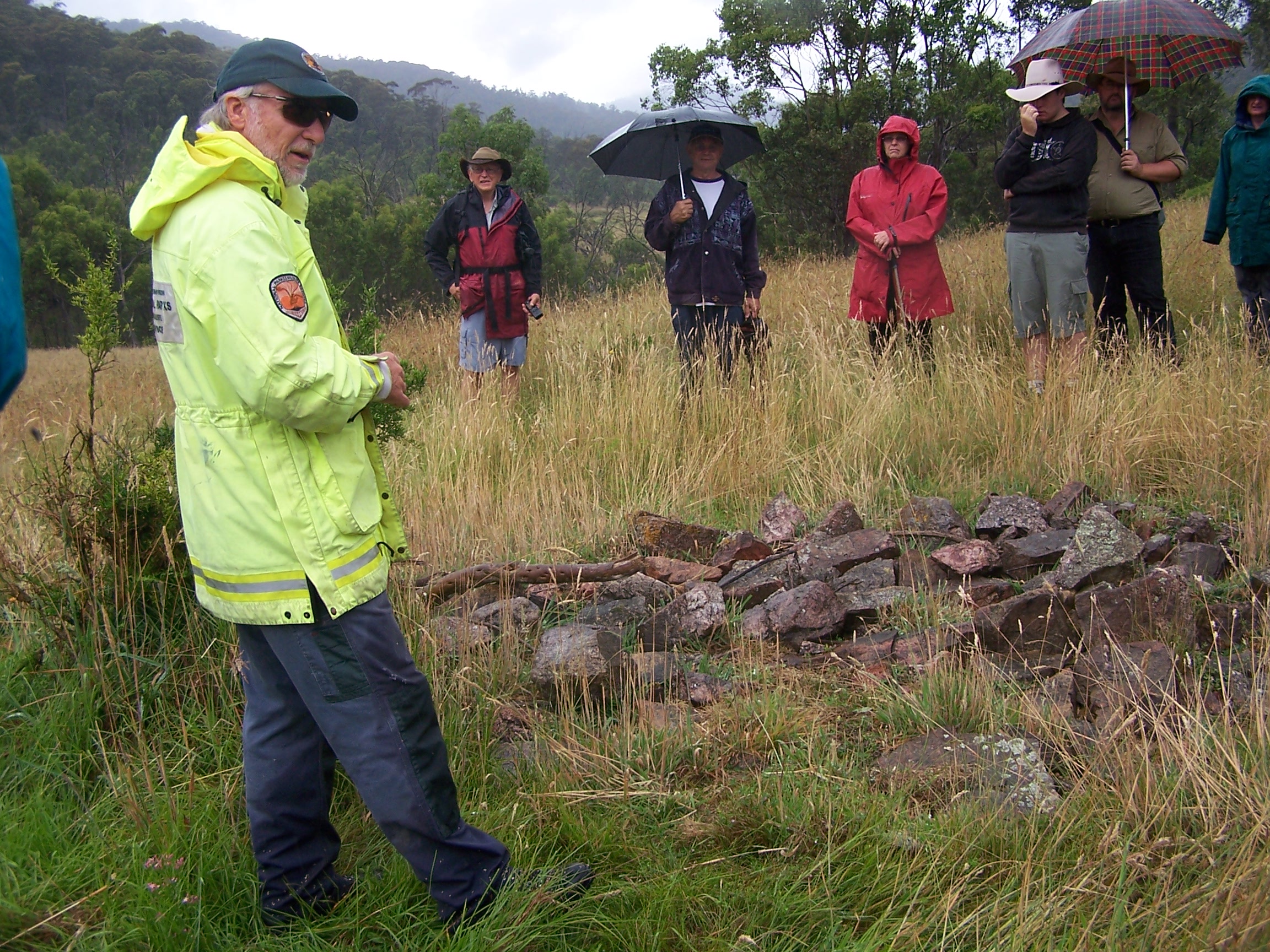 Â