Round Mountain Hut Illuminated Glass Work Raffle Tickets $10 each
Please note: The raffle will be drawn at 2pm on 7 November at the Canberra Glassworks. Winners will be notified as soon as possible after the raffle has been drawn.
Buy tickets online from https://www.rafflelink.com.au/kha-kosciuszko-huts
Round Mountains Glass Hut is a spectacular piece created by award winning Glass Artist Holly Grace.
This beautiful work of art can be illuminated internally and projects the huts details onto the surrounding room with spectacular effects. The works will be displayed at the Canberra Glass Works and then the Jindabyne NPWS visitors centre.
All Prizes donated by Internationally award winning Glass Artist Holly Grace. https://www.hollygrace.com
Tickets are priced at $10 each, 2 tickets for $18, 3 tickets for $25, 6 tickets for $50
1st Prize $6,600 Round Mountain Hut illuminated Glass Work 520 x 520 x 420 (w, d, h, in mm)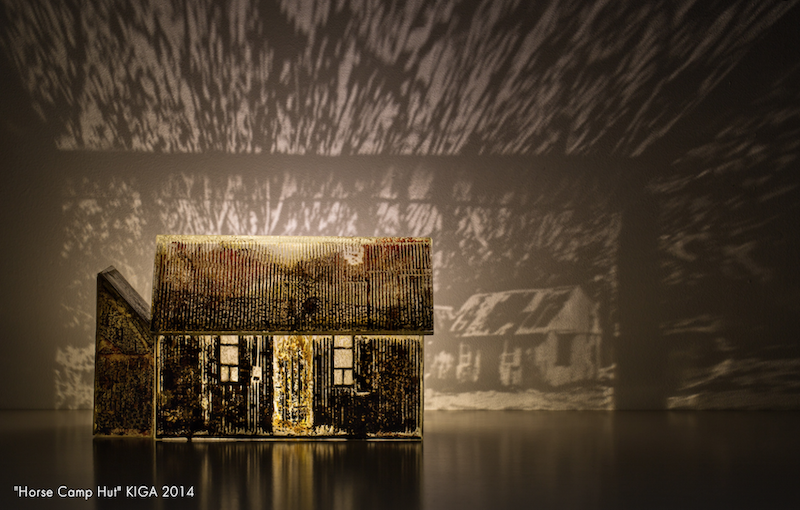 2nd Prize $3,300 Round Mountain Hut Billy Glass Work 320 x 420 x 355 (w, d, h, in mm)