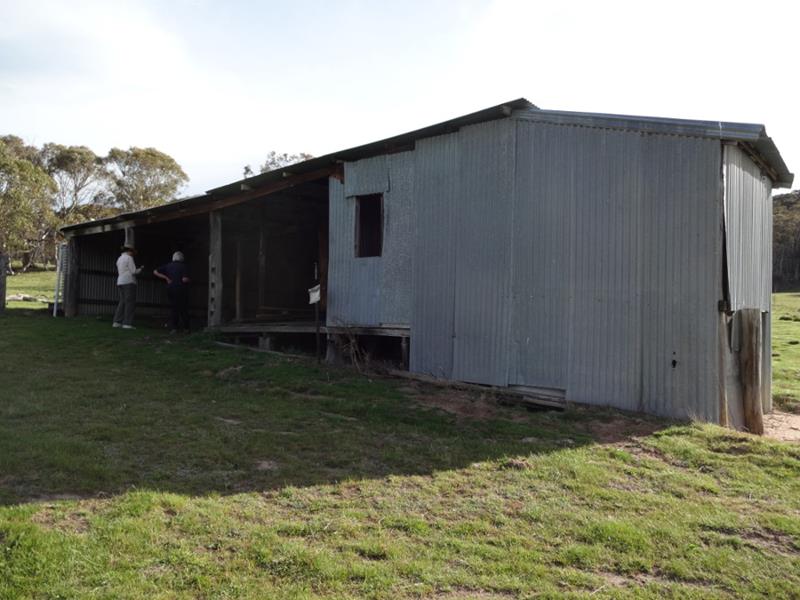 Reconstruct northwest door and drop log fencing in vicinity of the hut.
This is a continuation from the April workparty. Proposed dates:
Fri 1st June and setup
Sat 2nd and Sun 3rd June work activity
Sun 3rd June cleanup pack and go
Come for one day, the whole time, or anything in between.
Contact Bob Salijevic: 0408 944 322, This email address is being protected from spambots. You need JavaScript enabled to view it.
Attendees must be financial members of KHA to participate.
---
Transtate Tires in Belconnen are offering KHA members a great deal on tyres:
Dunlop SP Road Gripper 225/95/R16.
Will fit any 16" rim up to 7" wide
Tire only - $115 each
Fitted and balanced - $120 each
Split rim fitted and balanced - $130 each
Anyone with a 5 stud Landcruiser can also get a brand new factory steel rim for $15 each.
If interested contact: Nathan Kellett to collect firm takers.
This email address is being protected from spambots. You need JavaScript enabled to view it.
---
Matthew Higgins' latest non-fiction book Bold Horizon: High-country, Place, People and Story, will be launched at the National Library of Australia, Canberra, on 11 April by Max Bourke AM, a founding committee member of KHA, inaugural Director of the Australian Heritage Commission and someone who has walked and skied in the Snowies for 50 years.
KHA members will be very welcome at the launch.
Bookings are essential and can be made once the event is listed on the NLA's website, booking either via the website (nla.gov.au/bookings) or by phone on 02 6262 1424.
The book is being published by Rosenberg Publishing of Sydney and will be available broadly through good bookshops following the launch.
---
An interested relative contacted KHA with information on a hut in Victoria.
KHA's original webmaster, Olaf Moon, sought information about all Australian huts, not just those in KNP.
You can read the new infomation on the 'Railway Hut' in our Victorian huts section.
---