Photo: Craig Smith.
Unknown with Jack Williams RHS, pack horses loaded with tools, nice photo of the wildflowers and the hut in its environment.
Photo Craig Smith.
Loading the pack horses with tools.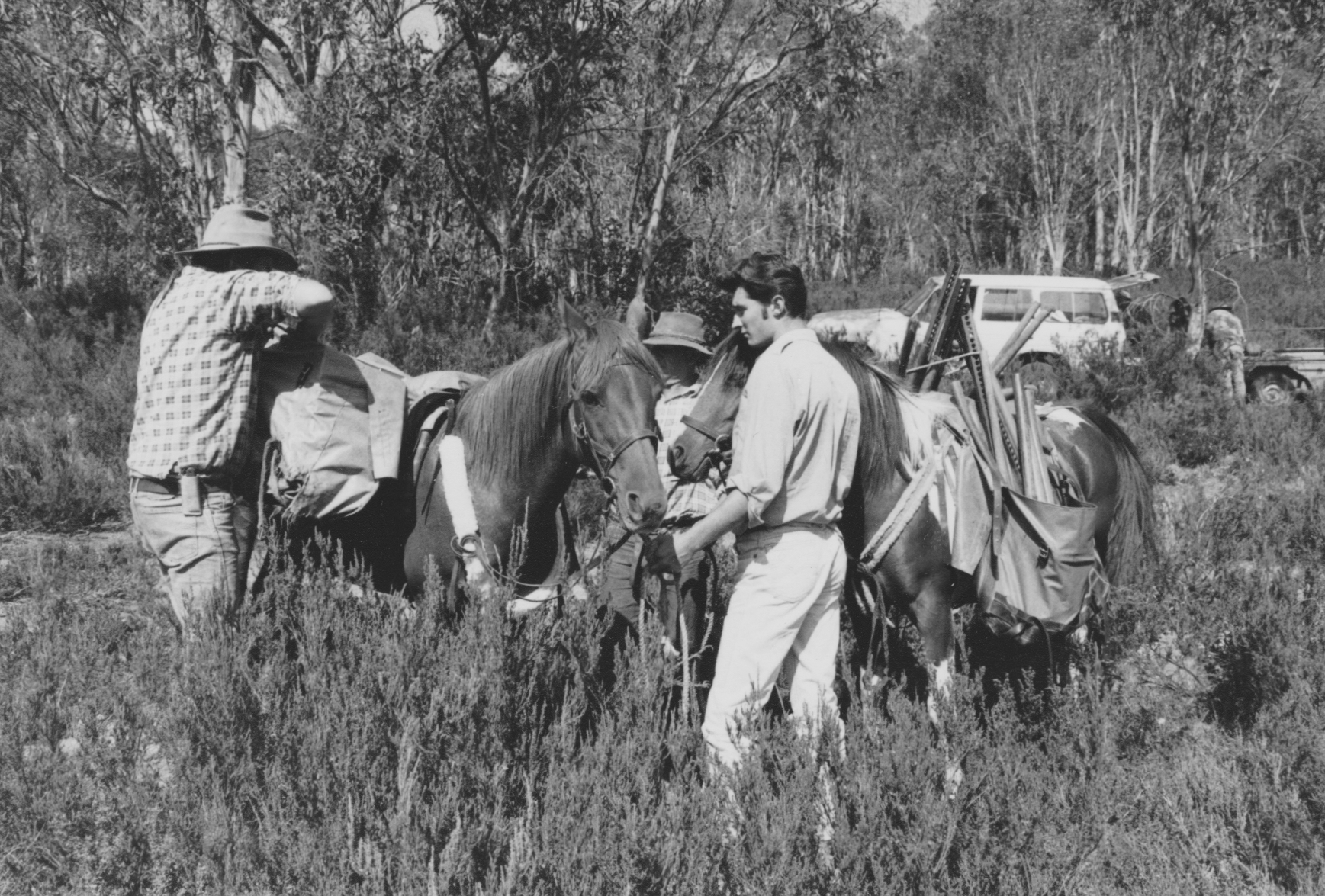 Photo Craig Smith.
The Workparty crew; Unknown, Andrew and David Eddy, Ted Winter and John Williams.
Photo: F.M. Brand
Ross Bolton in mid story with Henry Willis.
---