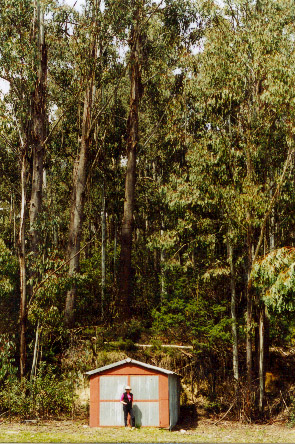 Located on the Geehi Valley side, on the maintenance track to Siren Song and Opera House Hut. This is the last of the many buildings that used to occupy this spot.
Courtesy of Olaf Moon, 2000
Brief History
This site was a major camp built by the SMA in the 1950's to support the workers building the aqueduct and weirs coming off the Main Range.
Construction
Various.
References
Profile updated 3rd October 2012.