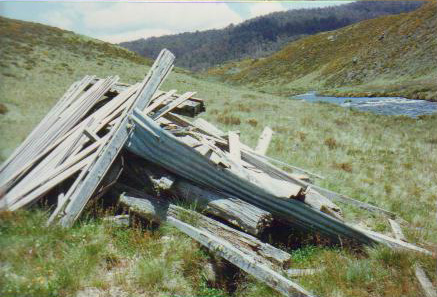 Located at Tongue Bend.
Toolong Range 1:50 000 mapsheet.
Photo: Charles Warner, 1995
Also known as Tongue Bend Hut
Brief History
Built about 1945 as one of the first gauging stations for hydrology measurements. Also used as a flying fox base, to cross the river.
It was abandoned in 1964.
Construction
Vertical weatherboard with an iron roof. Wooden floor.
References
KHA List Reference 2306.
Hueneke - none.
Profile last updated 29 October 2003.