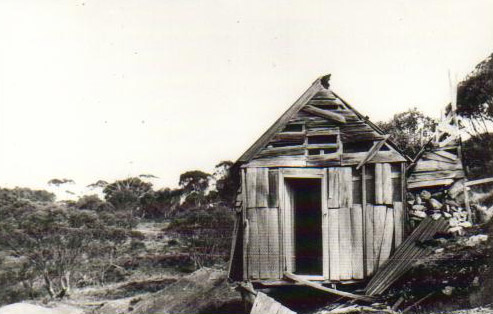 Located south of Selwyn. This was a substantial mining site, with buildings located along the valley. None now remain.
Cabramurra 1:50 000 mapsheet
Photo: unknown 1953
Brief History
First opened in 1860, then converted into a village, which later supported the Empress Mine, that was put in from 1890 to 1910. The primary objective was gold ore.
Bill Hughes was born here in March 1903, into a bark roofed hut with a sand floor.
References
KHA Reference Number 1010
Hueneke Pp88, 94, 108, 111
Profile last updated 31 October 2003.