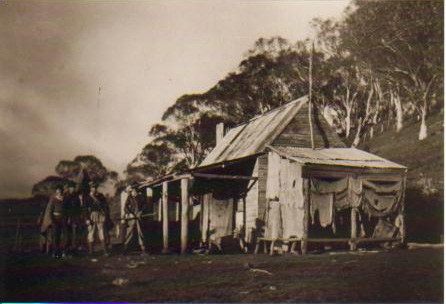 Under the powerline and easy to find.
Rules Point 1:50 000 mapsheet
Photo: A. Greene, 1950
Brief History
Built by Bert Russell for the Prowse brothers and AJMackay in the early 1940's.
Photo: The ruins - 1980
Construction
Weatherboard, veranda, gable iron roof and outhouse.
References
Profile last updated 31 October 2003.