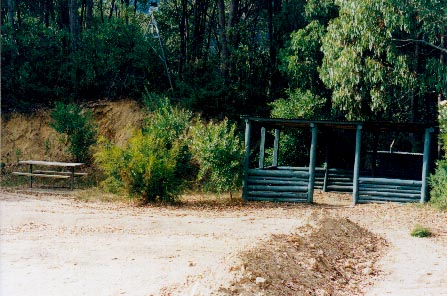 Located at the lookout about half way up the access road to Tooma Dam.
Geehi Dam 1:50 000 mapsheet
Photo: Olaf Moon 1999
Brief History
The hut was built by the NPWS in the 1980s as a picnic shelter.
Construction
Timber logs, open walls and an iron roof.
References
KHA Reference is 2408.