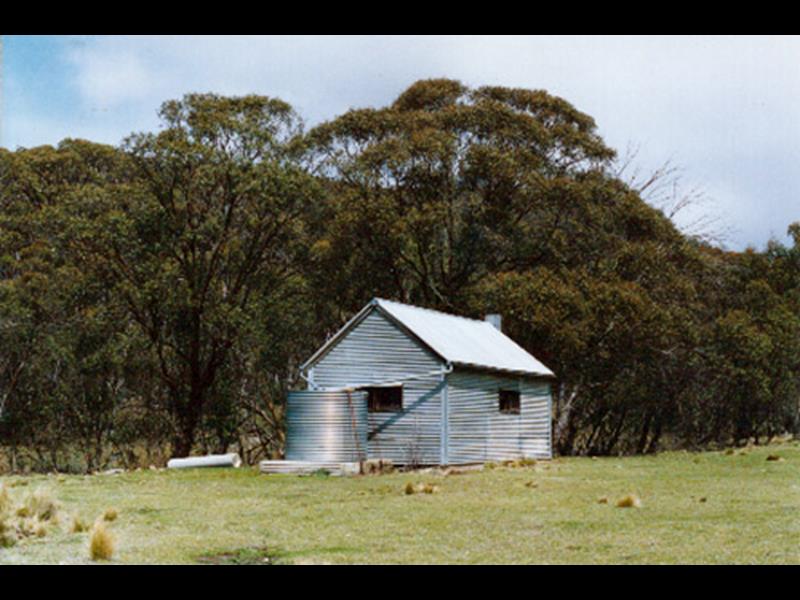 Horse Gully is located at the southern end of the Naas Creek valley on a small cleared flat. The hut is on the Colinton 1:25000 map.
Also known as Horse Gully 2.
Photo: KHA
Brief History
The hut was built about 1940 by Tom Roseby with assistance from Stan Bowerman to support grazing. Tom was the owner. The site was originally used for growing oats and vegetables.
The block and hut were sold to the Curtis family in the 1950's.
Construction
The hut is built from corrugated iron, over a timber frame. The fireplace is of concrete with an iron flue.
Caretakers
Jean Hammond, KHA
This email address is being protected from spambots. You need JavaScript enabled to view it.
0413 372 476



References
KHA Reference number is 2104 (1997).
Mathew Higgins
Profile last updated 15 February 2018.