Located in the Gungarlin Valley at GR395954
Also known as Buhlmanns Hut, or Biilmanns Hut. Most maps show it as Bulmanns Hut.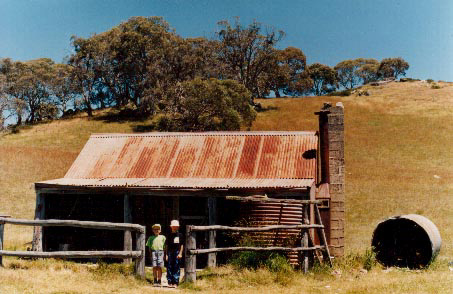 History
Built to support grazing, this hut is actually a complex of buildings including the hut, shed and toilet plus yards nearby.
The hut is open and includes a kerosene refrigerator, beds, food safes, table and chairs.
This hut is on private land, which will be used for a proposed wind farm - perhaps the owner could use a little of the resulting income to renovate the hut?
Construction
Constructed of vertical slabs with newspaper stuck to the internal walls. The hut consists of two rooms with wooden floorboards.
Caretakers - owners
References
Profile last updated October 2013