The Australian Alpine Club have posted some interesting heritage articles on their website including:
Two Tin Huts & a Heroic Snowy Mountain Crossing [takes you to the AAC's webpage]
These mention articles for the Australian Ski Yearbook which KHA has in it's collection.
You can peruse them at the following links:
Australian Ski Yearbook Articles
Australian Ski Yearbook - ACT, Victoria and Tasmanian Articles
---
On Saturday evening, 11th March, a wind storm hit the Currango area bringing down trees & damaging Old Currango.
* Three sheets of iron on northern verandah have completely gone
* Two sheets of iron on north-east corner of verandah have gone exposing old original shingles
* Chimney upright posts have been snapped off at the ground causing the chimney to collapse and making it unsafe.
Of major concern is three 3 metre lengths of iron have gone to the wind from the main north-west roof over small bedroom, exposing large area of original shingles, a large number of which have unfortunately been lost. The whole main part of the roof including shingles, was also forced up and lifted.
Read more ...
From our sister organisation down south, The Victorian High Country Huts Association
The VHCHA have produced a 2017 Huts Calendar
You can purchase these from their store by clicking on the folowing link:
"VHCHA - Huts Merchandise Store"
---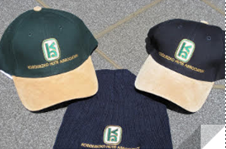 For sale:
| | |
| --- | --- |
| Green or Blue Caps | $15 |
| 100% wool beanies - nice and warm! | $20 |
Postage: $8.50
To order phone Bob Moon on 0419713964 or email This email address is being protected from spambots. You need JavaScript enabled to view it.
---