Position:

HMO Namadgi
This email address is being protected from spambots. You need JavaScript enabled to view it.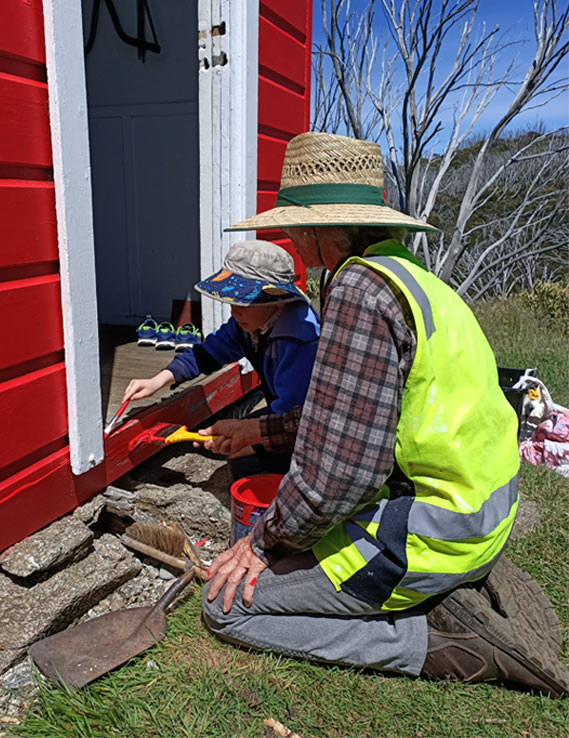 What
we do
Protect and enhance the cultural heritage values
Conserve historic huts and associated structures
Provide input into government planning processes
Create heritage awareness amongst the general public
Maintain the art and craft of traditional bush building skills and knowledge.

400 + Memberships

75 + Huts
Preserving the heritage huts for future generations.
Over the past forty two years KHA has carried out maintenance activities
on most of the 90 or so remaining huts and homesteads in KNP and NPP.
Learn more about what we have been up to recently.
The
Huts
The heritage huts of the Snowy Mountains are structures of national significance
Make a
Donation

or Bequest

Support KHA
Our association relies heavily on membership revenue, donations and bequests to fund our work. As we are staffed entirely by volunteers, all funds contribute to protecting the heritage huts and homesteads of the Snowy Mountains.
For information on Group memberships, please contact Pip Brown, Membership Officer at This email address is being protected from spambots. You need JavaScript enabled to view it.