Pryors
Hut
Located on the main ridge of Brindabella Range, between Mt Ginini and Mt Gingera in the Bimberi Nature Reserve,NSW
Construction
The hut is soundly built of vertically set sawn timber with a corrugated iron roof, and set on stone and concrete footings adjacent to an old arboretum in the Bimberi Nature Reserve NSW. The hut comprises three rooms, an ante room at the entrance used for storing firewood and muddy boots, a large living room and bedroom. The floor is timber boards while the inside walls and ceiling are made of Caneite (a low density fibreboard made from sugarcane fibres). The south wall comprises steel framed glass window. There is a new outside pump-out toilet built by NSW NPWS and KHA caretakers in late 2017.
Brief History
The hut was built by Lindsay Pryor and party as a shelter for those working in the nearby Alpine Botanical Gardens & Arboretum - an annex to the National Botanical Gardens.
Professor Pryor was a prominent member of the Board of the Botanical Gardens and one time Professor of Forestry at ANU. At the time the hut was built, he was Superintendent of Parks and Gardens for the ACT, with the hut being built to provide shelter to those planting and tending the alpine plants.
Pryor's knowledge of Eucalypts in Australia was encyclopaedic and he is the author of many texts on Australian flora.
This hut has substantial ACT historical value and is particularly popular with families, who find the walking distance from the locked gate on the Mt Franklin Road just south of the Mt Ginini intersection, to be just right for a summer time day walk.
The hut is located within NSW on the western side of the NSW/ACT border in the NSW NPWS Bimberi Nature Reserve. Camping is permitted at the hut environs with no threat of contamination to the Cotter Catchment.
NOTE: As the Mt Franklin Road roughly forms the NSW and ACT border, weaving in and out of NSW and the ACT, the ACT Parks & Conservation Service does not permit the use of bicycles on the road beyond the locked gate with penalties applying. Read carefully the sign at the gate!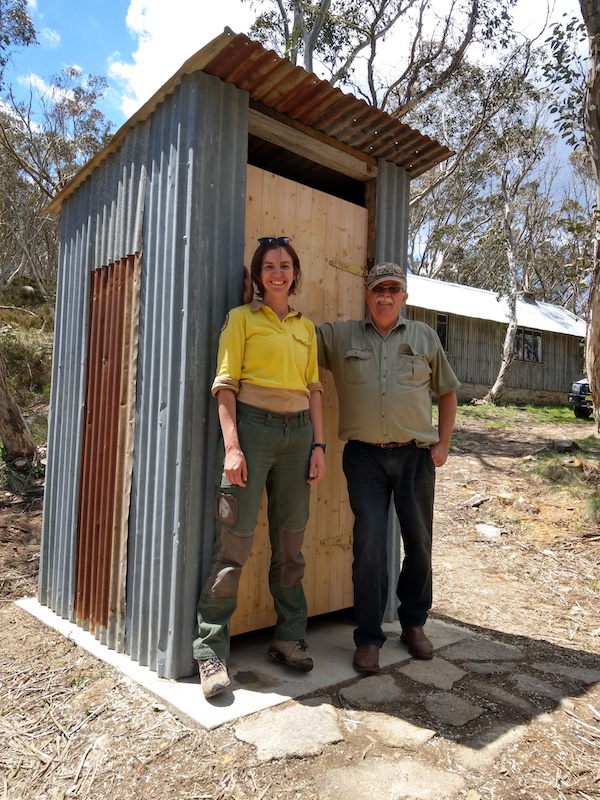 Last updated 22 November 2020