Betts
Camp (New)
Located beside the Perisher to Kosciusko Road.
Brief History
The new Betts Camp was built by the NSW Government Tourist Bureau in 1905 to supplement the original, which burnt in 1928. Both buildings were to support the ski industry. It was pulled down by the NPWS in about 1968.
Construction
Weatherboard, multi-room with gable iron roof.
References
Hueneke Pp 9, 22, 25, 26, and 128.
KHA Reference number is 2427 for the New site and 2428 for the Old Betts Camp.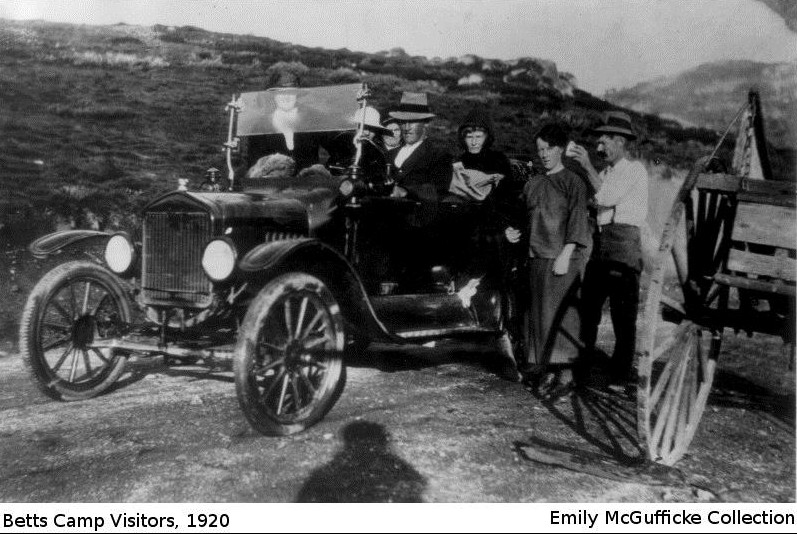 Last updated 15 February 2018.