Grey Hill
Cafe
Located up the steep fire trail from Tooma Dam or from the north along the track from Gray Mare. Yet another hut lost in the 2003 fires.
Also known as Paynters or Painters.
Brief History
The original hut was built in the 1940's as a stockmans hut.
In the 1950s it was used by the SMA workers as a Cafe.
In the 1960s the skillion roof was blown off in a strong windstorm (some say deliberately removed) but was restored by John Paynter and friends. Others say the hut was completely rebuilt in a slightly different location.
Construction
The hut was small and about three meters square. It is corrugated iron over bush poles. The hearth and chimney are of stone, covered by corrugated iron.
References
Hueneke
KHA Reference is 2414 and the
KNP POM is L.67
Last updated 14 March 2015.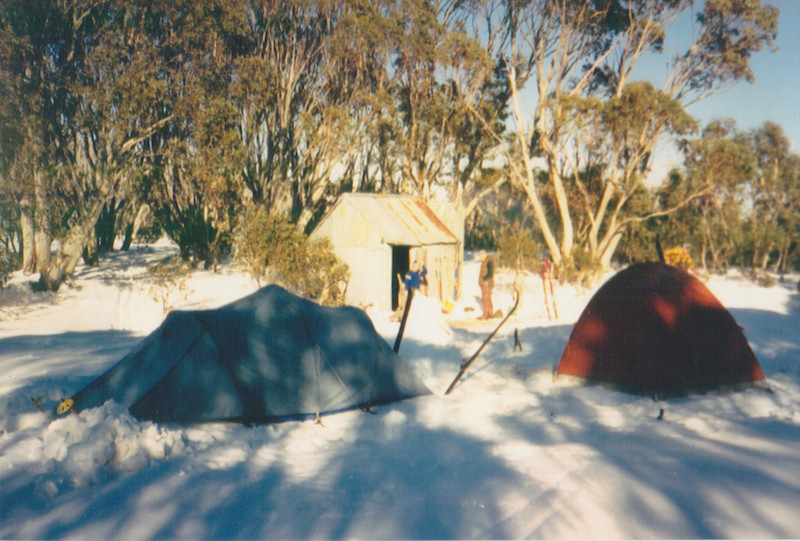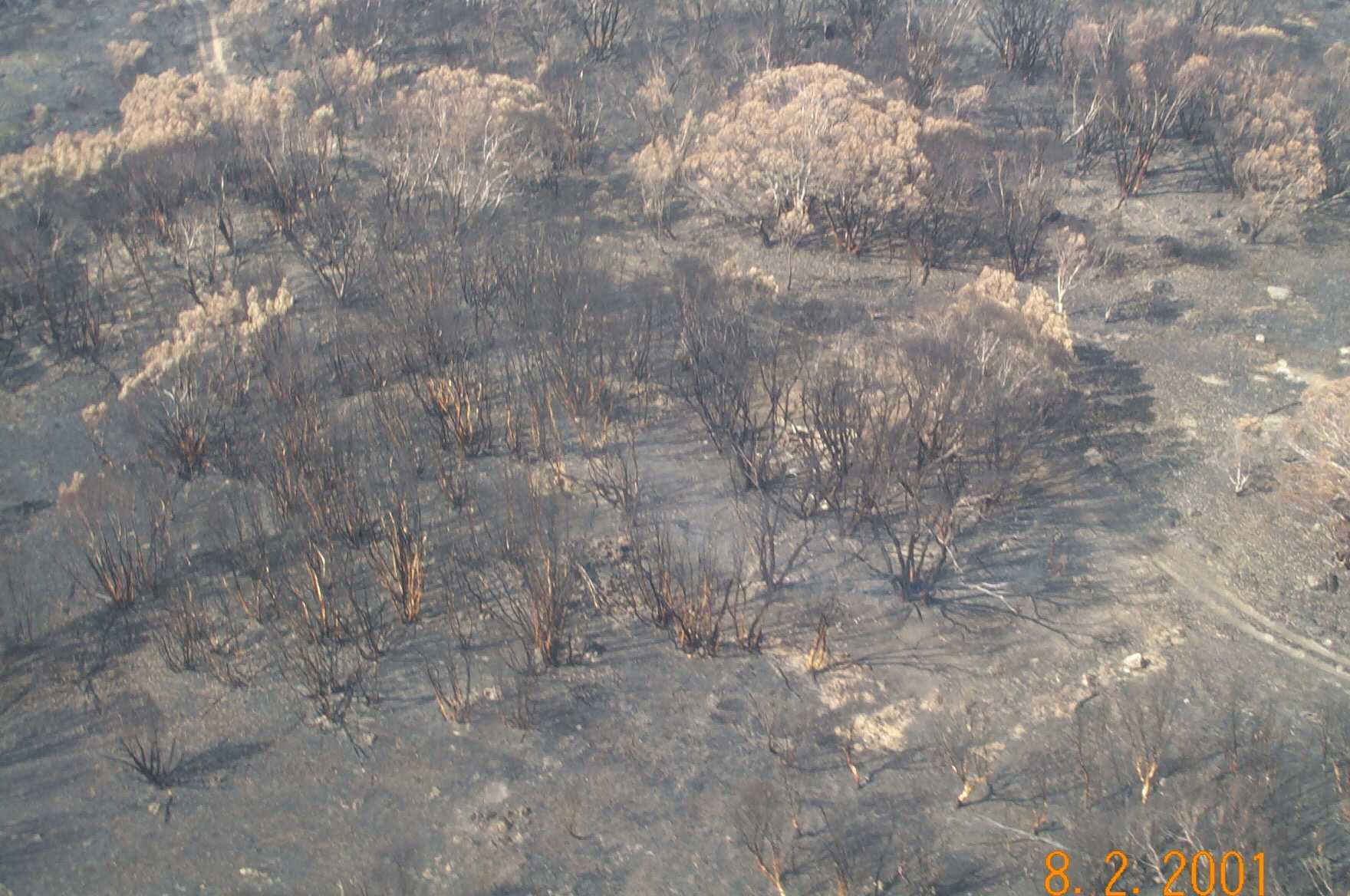 After the fires, 2003 (Despite what the photo says....)