Botherham Plain
Hut
Located on the Snowy Plain, not far from Daveys Hut.
Brief History
The Willis family moved into the Snowy Mountains area in 1896 and took up land at ''Glenrock'' near Jindabyne. The adjacent property Springvale was purchased on 16 May 1933.
Photo: Jerry Greg driving coach bolts to fix repaired corner post to concrete block.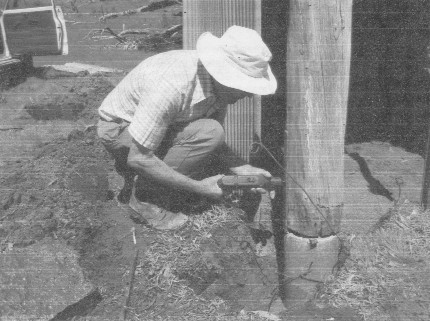 More information: Botherum Hut Historical Background