Sawyers
Hut
Sawyers Hut is located at Sawyers Hill, near the Rocky Plains fire trail, and immediately beside the Snowy Highway. It is a popular rest stop for motorists.
Brief History
Sawyers was part of a larger building, originally built in the early 1900s as a staging post for coaches on their way to Rules Point.
The hut was restored by the NPWS, but badly damaged in the 2003 fires. It was rebuilt in 2008-2009 by NPWS, and is now in excellent condition.
Construction
It is built of vertical wooden slabs, with a concrete floor and roof of iron. There is a fireplace and a chimney of stone and brick. With the exception of the concrete floor, the current construction is correct to the original design, despite it being used as a picnic shelter.
References
Hueneke P246
KNP POM number is L.110.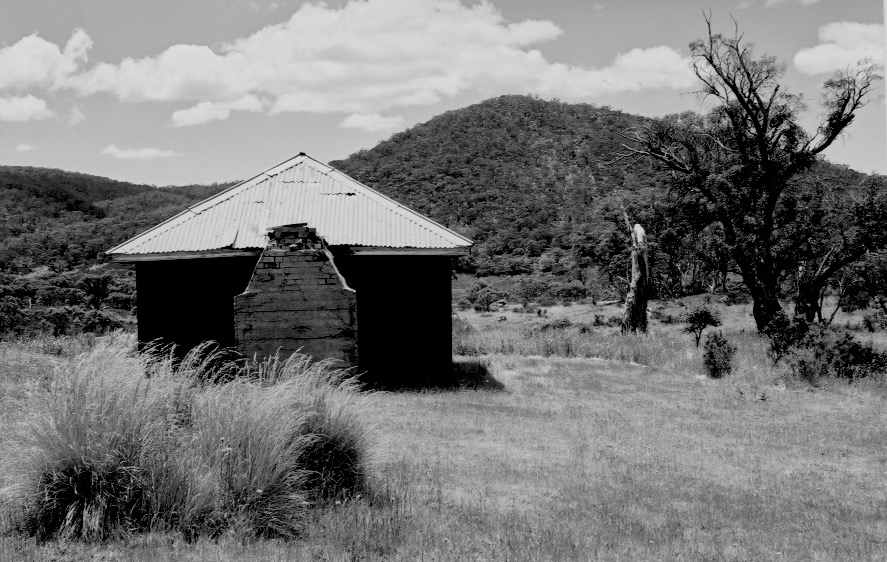 Last updated 25 November 2020