Betts
Camp

(Old)

Located just off the Perisher to Kosciusko Road at the south end of a small ridge south of Betts Creek on the Kosciuszko Rd.
Brief History
Built by the NSW Government Tourist Bureau in 1898, to support sight seeing and skiing. It proved to be too small, and was supplemented by the new camp in 1905.
Destroyed by fire in 1928.
Construction
Weatherboard, two rooms, with a gable iron roof. Stone and brick fireplace and chimney.
Condition
Ruin, foundation outline raised above ground level. Some scattered debris and small iron sheets in the grass. A small plastic engraved plaque on a 1.5m metal post marks the location.
References
Hueneke Pp9, 22, 25, 26 and 128.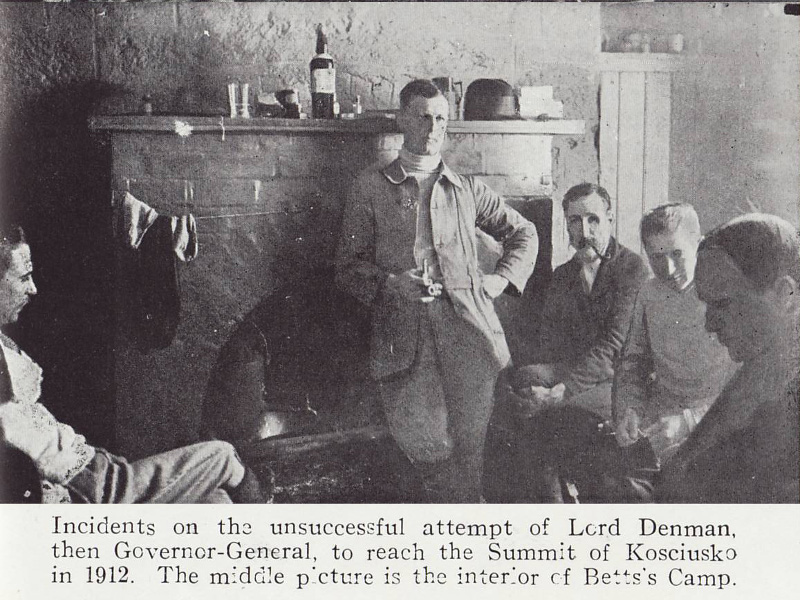 Last updated 23 November 2020